Come See The Difference!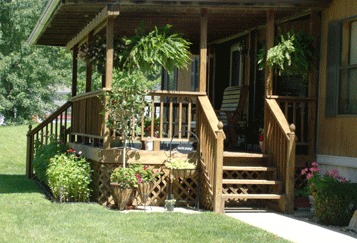 Enjoy Country Living With The City Right Down The Street!
Liberty Landing is a friendly, well-maintained community which has been locally owned and thoughtfully managed since its inception. A great many of the community's residents have lived here for 10 years or more. The Board Members all live in the community. We invite you to come see for yourself the difference and talk with our residents.
Your home in Liberty Landing is situated amidst scenic landscape of rolling hills and tree-lined creeks. Yet the entire community lies with the city limits of Liberty, Missouri, so city water, sewer, Police and Fire Protection are yours automatically when you join us at Liberty Landing. All utilities are underground and all streets and curbs are paved.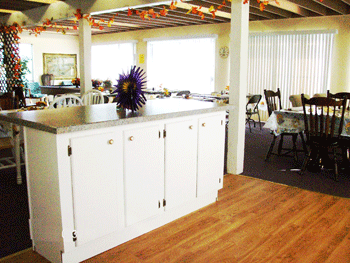 Remodeled Community Center!
The spacious remodeled clubhouse with new kitchen, pool table, basketball court, playground and large crystal-clear pool all add to the "resort community" atmosphere.
Residents enjoy having parties in the community center and play an active role in many events and activities.
Come and see the difference today!